Investments Driving Connected and Electrified Transportation
Future of Transportation and Mobility Series
Date: November 1, 2023 9:00AM-1:00PM
Location: Virtual Conference + In Person Networking
Investing in Smart, Connected and Electrified Transportation
FTMS is back for its 6th year with its exciting new virtual conference, "Investments Driving Connected and Electrified Transportation"!
Hosted by CITM, Durham RTDS and Windsor RTDS, this year's conference takes a deep dive into the myriad investment opportunities in today's electric and connected transportation, from multi-model goods movement and connected vehicles to electrification in municipal transportation and their impact on infrastructure. 
Hear from insightful keynotes, listen to engaging panel discussions around Canada's public, private and corporate investment opportunities and witness an exciting debate around the electrification of commercial trucking. Plus interact with participating regional technology development sites at virtual exhibition booths and more!
About the Future of Transportation and Mobility Series
Held annually, The Future of Transportation and Mobility Event Series (FTMS) explores and promotes a variety of topics and solutions to accelerate the future of the connected and autonomous technology sector. The series — featuring a new theme each year — is designed to engage decision-makers, industry, government, innovators and academia in exploring opportunities for critical sectors of the economy and prepare for disruption in the transportation and mobility industries.
Your Must-Attend Event Here's Why:
Expand your network and connect with innovators, influencers and decision-makers.
Get a first-hand look at the latest ventures, sector headwinds, technology milestones, and key challenges facing the future of the goods movement and the supply chain sector.
Gain access to key stakeholders within the electrified technology and smart transportation sectors.
Wedsnesday, November 1, 2023 9:00AM - 1:00PM (EST)
 Learn more about the 2023 FTMS speakers below.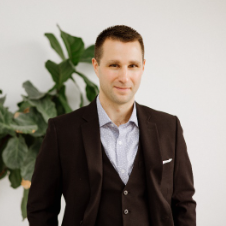 Director of Innovation, North America Linamar Corporation
Panelist – CITM Debate
Brett is the Director of Innovation at Linamar's Innovation Hub (iHub) where he is leading
Linamar's Vision 2100 pursuits.
The iHub is discovering solutions to global problems by partnering with aspiring entrepreneurial start-ups to create a new future with products that are world leaders in technology, innovation & manufacturing. As part of the Innovation Team, he is identifying new products and technologies to position Linamar to serve key markets such as mobility, infrastructure, agriculture, MedTech, power & water.
Brett has held various roles at Linamar in Program Management & Engineering. He received his Master of Business Administration from Queen's University.
Business Development Manager, Lion Electric
Panelist – CITM Debate
Investment Manager – Technology & Venture, Magna International
Panelist – Investment

Partner, OMERS Ventures
Panelist – Investment
In his role as Partner, Shawn is focused on driving investments in Canada, with a particular interest in enterprise computing technologies, including virtualization, cybersecurity, and voice.
Shawn has over 15 years of product, sales and marketing leadership. Prior to joining OMERS Ventures in 2019, Shawn worked at various startups, leading go-to-market strategy. Previously, Shawn spent five years in global product management at Spin Master, as well as five years at Microsoft during the launch of the first and second generation Xbox consoles.
Shawn lives in Toronto, Canada and holds a psychology degree from Ottawa University. Shawn is a passionate motorcycle racer, rider and builder.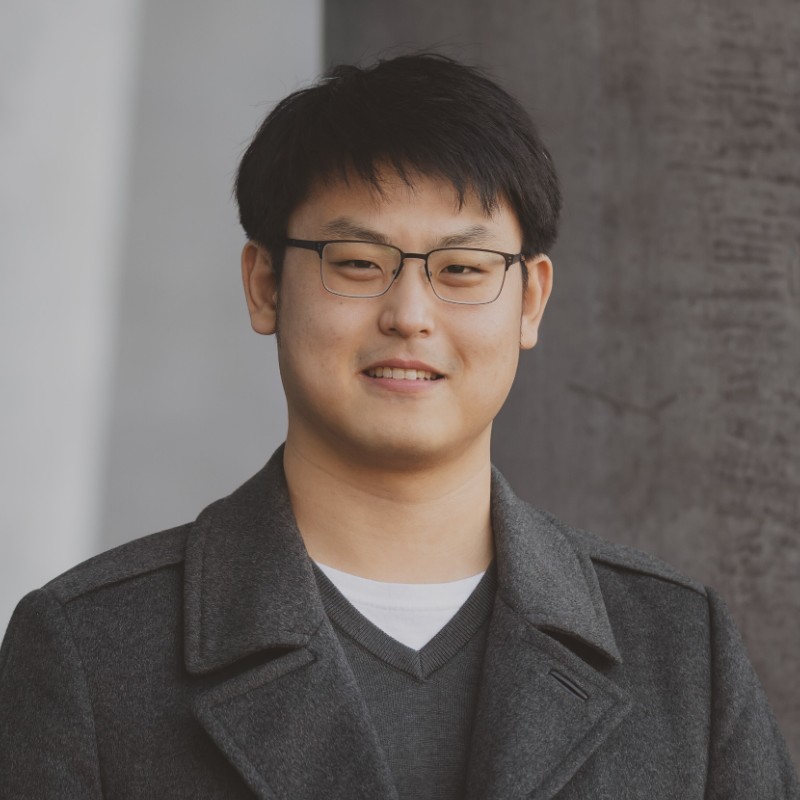 Transformation & Innovation IT Specialists, Parsons Corporation
Panel Moderator – Durham Panel
Co-Founder & CTO, ETTRACTIVE Inc
Moderator – CITM Debate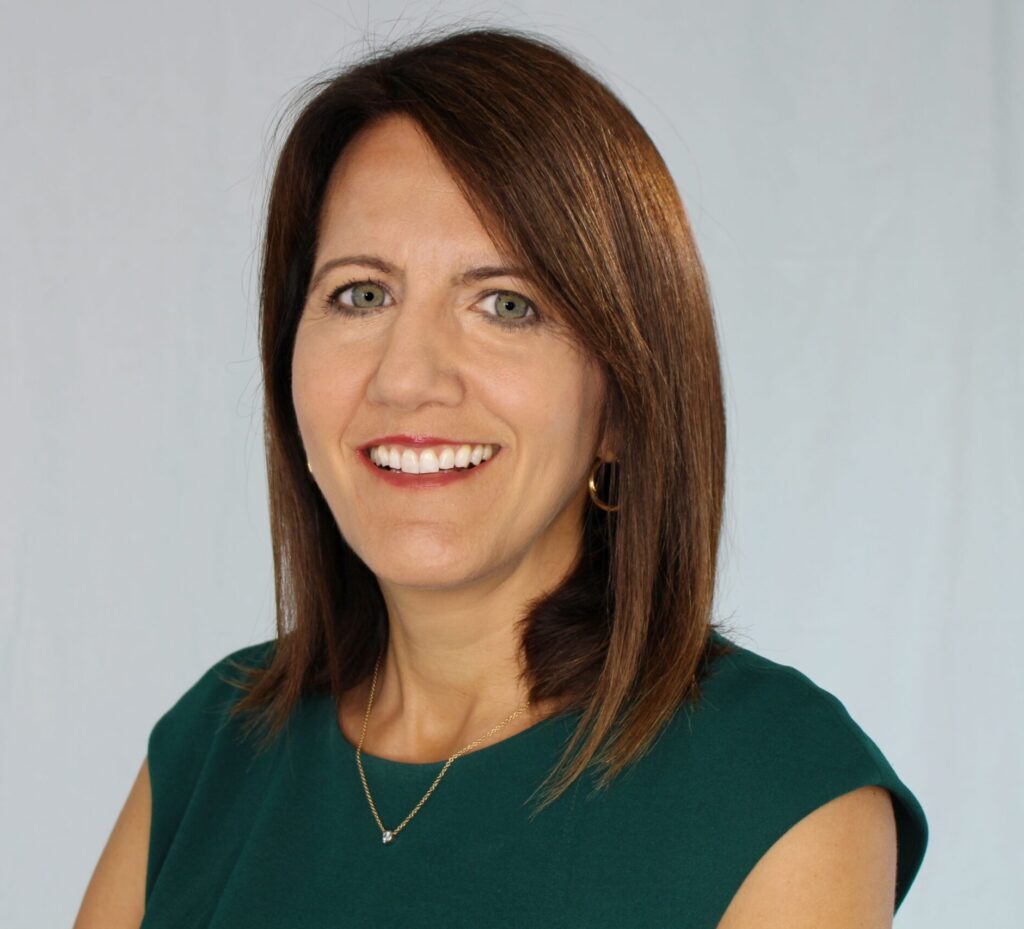 Chief Investment Officer, Venture Ontario
Moderator – Investment

Brenda M. Hogan is the Chief Investment Officer at Venture Ontario and has over 15 years' experience in strategy and execution in venture capital at the co-investment, fund of funds, and fund level investing. She oversees the private equity portfolio, with a
focus on origination, execution and portfolio management. Brenda has managed assets across a variety of sectors including IT software and services, life sciences, and cleantech. Brenda has held senior roles in corporate development, finance, and strategic investingwith Bell Canada, EY, the Business Development Bank of Canada, and a software start- up.
She sits on the Board of the Canadian Venture Capital Association, and Chairs the Membership Committee; and serves with the Institutional Limited Partners Association (ILPA) as a member of the Content Committee. Brenda served three terms on the Board of Women in Capital Markets, serving as Chair of the Governance Committee; was Co-Chair of Canadian Women in Private Equity (CWPE); is a past Chair of the Board and President of the Junior League of Toronto; and served on the Board of Governors at Dalhousie University and Chaired the Finance, Audit, Investment, and Risk Committee. Brenda holds an MBA in finance; is a graduate of the Institute of Corporate Directors SME Board Effectiveness Program; has completed the Private Capital Governance Program (Venture Capital Cohort); and has received leadership training from the Ivey School of Business.
Senior Manager, Automobility and Innovation
Simulation Team at Invest WindsorEssex
Director, CITM
Richard brings 30 years of software and communications experience, with key roles at Microsoft and Rogers. With extensive experience in sales, product launches and management, and strategic development, Richard offers unique expertise in his current role as the Director of the Centre for Integrated Transportation and Mobility.  Educated at the University of Waterloo, he holds a Bachelor's in Systems Design Engineering and a Private Company Director's Certificate, preparing him for board roles in scaling companies. Richard also contributes to strategic boards for start-ups, illustrating his dedication to tech sector growth.
Durham RTDS
Emcee
Chris Gillis, P. Eng. Manager, Applied Research Business Development, Office of Research Services, Innovation and Entrepreneurship Durham College – has been focused on operational performance improvement, innovation and customer satisfaction for over 25 years in a wide variety of industries and sectors in Canada, the United States, Mexico and the United Kingdom. Durham College is a core member of DRTDS. In his current role as Manager, Applied Research Business Development, he is the college lead for connected and autonomous vehicles. As well, Chris works to connect companies in the advanced manufacturing and craft brewing sectors with funding and expertise needed to realize their innovations.
The FTMS virtual conference features a thought-provoking keynote, and several engaging panel discussions featuring industry leaders and innovators! Plus, interact with participating regional technology development sites at the virtual exhibition booths!
The FTMS virtual conference features a thought-provoking keynote, and several engaging panel discussions featuring industry leaders and innovators! Plus, interact with participating regional technology development sites at the virtual exhibition booths!

Join us for an in-person networking reception from 5:00pm – 8:00pm at the Oshawa Spark Center. (2 Simcoe St S #300, Oshawa ON, L1H 8C1)
Attendees will meet face to face with Durham RTDS Partners and Clients!
Enter through the buildings front doors located on Simcoe St. S. and proceed to the third floor. Along with paid street
parking
, there is a 
parking
 lot directly behind our building (meters available for payment, or through HonkMobile 
parking
 app). Alternatively, a 3-minute walk away is an underground lot, located at 
1-29 

Centre

 Street N Garage,
 that is monitored by an attendant.
Are you ready to accelerate your business?
Let us help you grow your business! If you are a start-up or scaling business that is developing the next generation of connected and autonomous vehicle, smart mobility, and smart transportation technology get in touch and we can help your business focus, develop, and grow.